Did you know that National Senior Citizen's Day is August 21st? It is time to celebrate the seniors in your life! Established in 1988 by President Ronald Reagan, the day was made to recognize seniors for all they have fulfilled and to bring awareness to what life is like as a senior citizen. Age discrimination is an unfortunate reality for seniors and doesn't always get recognized by society. This day is a great reminder that their accomplished lives and wise perspective should not go unnoticed. This is why Atherton Place, the senior living community of Marietta, Georgia has put together a list of great ways to make the seniors in your life feel special.
Spend Quality Time With Them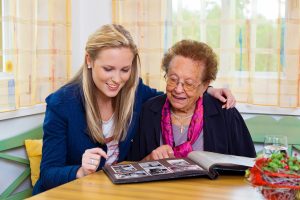 Sometimes the simplest gestures can have the greatest impact. When our lives get hectic, it is easy to forget that the seniors in our lives spend their days differently than we do. They have slowed down their routines and oftentimes may feel isolated being away from their loved ones. This is why surprising them with a visit will bring more than just a smile to their face. Spending the day sharing new stories and reminiscing on your favorite memories together is such a special way to show your appreciation. You might even bring some photos of your latest adventures to share or make them their favorite treat. Little things like that go a long way and are sure to make your favorite senior citizen feel appreciated, included, and loved.
Plan A Day Trip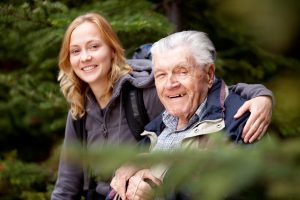 Everyone loves a fun-filled day out with their loved ones! Planning a day trip for National Senior Citizen's Day is an exciting way to get the whole family together to celebrate your seniors. You can really do a lot with this option. A day at the lake, exploring a museum, or visiting a local attraction are just a few fun ways to celebrate together. Pack your bags and
Homemade Gifts
Putting together a thoughtful gift is priceless. It is also a fun option for grandchildren to use their arts and crafts skills and make something special for their grandparents. Scrapbooks of your memories, painting their favorite flower, or making matching bracelets are all unique ways to say "I love you." At the end of the day, homemade gifts serve as a constant reminder of love and appreciation- which is exactly what National Senior Citizen's Day is all about!
Creative Activities
Just as making a homemade gift for someone is sentimental, making something alongside your loved one is even more special! Getting together to do crafts encourages seniors to be creative, which has been said to increase their confidence. Not only will you be promoting their mental health, but you get to walk away with a memorable souvenir from your day.
Lend A Helping Hand
While this idea usually doesn't fall into the traditional methods of celebration, it is certainly a meaningful one. Senior citizens eventually reach a limited capacity in regards to being able to do everything for themselves. This is where you come in! You can drive them to run errands, help out with the laundry, or tidy up their space. Offering your time and an extra set of hands will show how much you care for their well-being. This is also a great option if you don't have close senior citizen family or friends but would still like to participate. You can do your part by volunteering at local senior living communities!
Atherton Place Celebrates Seniors Everyday
Atherton Place, a senior living community in Marietta, Georgia is committed to celebrating senior citizens every day. We know how valuable the seniors of our community are and stick to our commitment to providing them with excellence. We are located on the WellStar Kennestone Hospital campus, allowing us to give our residents convenient medical care as well as a free daytime membership to the WellStar Health Place wellness center. From our luxury amenities to our trusted staff that feels like family, Atherton Place inspires safe and fun living.
If you would like to see how we celebrate our seniors, schedule a visit to our community. Whether you have a senior looking to move or are planning for the future, we are happy to show you our one-of-a-kind living! Give us a call at (678) 730-2072 or click here to request information.