Atherton Place, Your Senior Living Community in Marietta Wishes You A Happy Holidays!
The holiday season is generally known for bringing fun and joy. However, it is also known to bring some extra baggage that may put a damper on your spirit. With all the added demands to your everyday responsibilities, it is common to experience overwhelming feelings of exhaustion and wear. For those in a senior living community and their loved ones, this is particularly common. Luckily, there are plenty of ways to cope with these feelings. Atherton Place, the senior living community of Marietta, wants to help everyone enjoy the season and end the year on a good note with these tips for staying stress-free.
For Your Senior Loved One
 Overstaying Your Welcome
 The holidays warrant an increased number of gatherings, events, and visitors. All of these things factor into the stress that comes with the season. For your loved one in a senior living community, visiting with more people can take a toll on them, despite good intentions. Of course, everyone loves being reunited with family during the holidays. But it is important to be sure you aren't overstaying your welcome. These visits require more energy for your loved one than you may realize. That being said, try visiting them during the free parts of their day so as not to interrupt their usual routine. In terms of the duration of your stay, you should pay attention to the signs your loved one may be displaying. This could be agitation, tiredness, or lack of interest. There is no right or wrong time to stay visiting, as long as you are aware of how your loved one is feeling.

Number of People Visiting at Once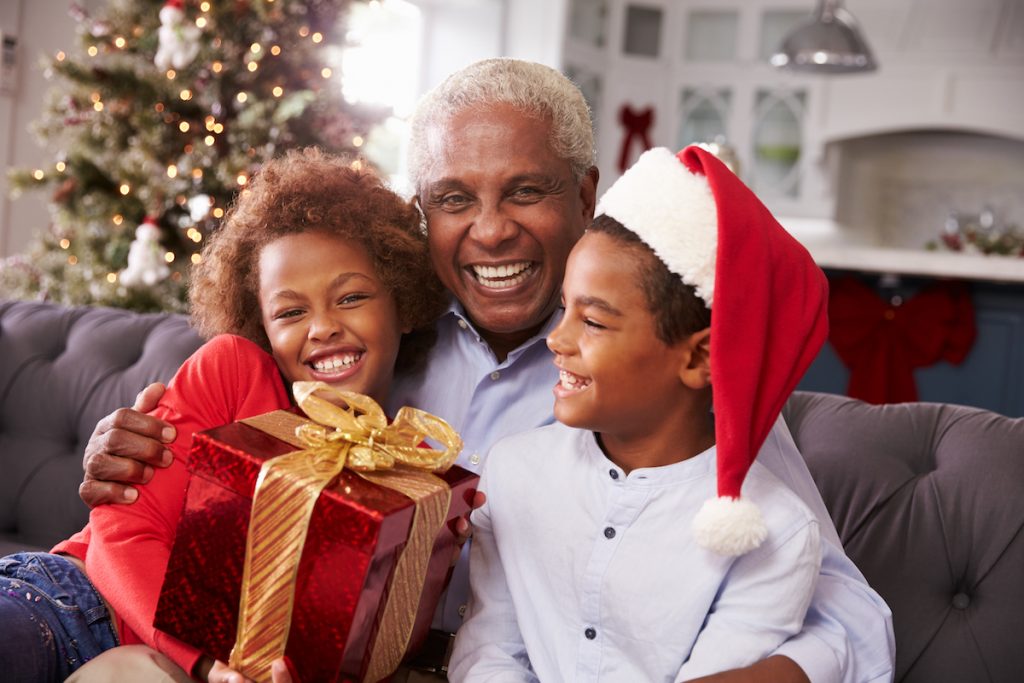 Like overstaying your welcome, bombarding your senior loved one with too many guests can be just as stressful. After all, overcrowding is usually not pleasant for people of all ages. Remembering to limit the number of people coming in at once will make the visit simpler and more meaningful. As we get older, it can become increasingly difficult to keep up with conversations and get our thoughts out. This is why having two to three visitors at a time will be less stressful and bring more holiday cheer to your senior loved one. 
Understand There May Be Some Emotion and Tears
Remember that your senior loved one has had many holidays and relationships in their time. Unfortunately, as we become senior adults we often have family members and friends who pass before us. So holidays can be joyous but also emotional. Don't be surprised if there are some tears and even some sad emotions. Just remember to let them know they are loved and allow them to express their feelings. Allow them to talk about how the holidays used to be as a child. If however, these emotions become a concern or even appear to be the onset of depression, talk to a medical professional-doctor or counselor. 
Limiting Holiday Stress As A Caregiver
Know You Are Doing Enough
The pressure to go above and beyond for your senior loved ones during the holiday season can be taxing as a caregiver. It is important to remember that sometimes less is more, and the simplest of things can make the greatest memories. Talk to the senior adult in your life about what they want out of the holiday season. Take that into account when planning holiday activities. Often simple gestures that remind them of the holidays as a child can mean the world to them. You will rest assured knowing you made their holiday wishes come true.
Don't Be Afraid To Ask For Help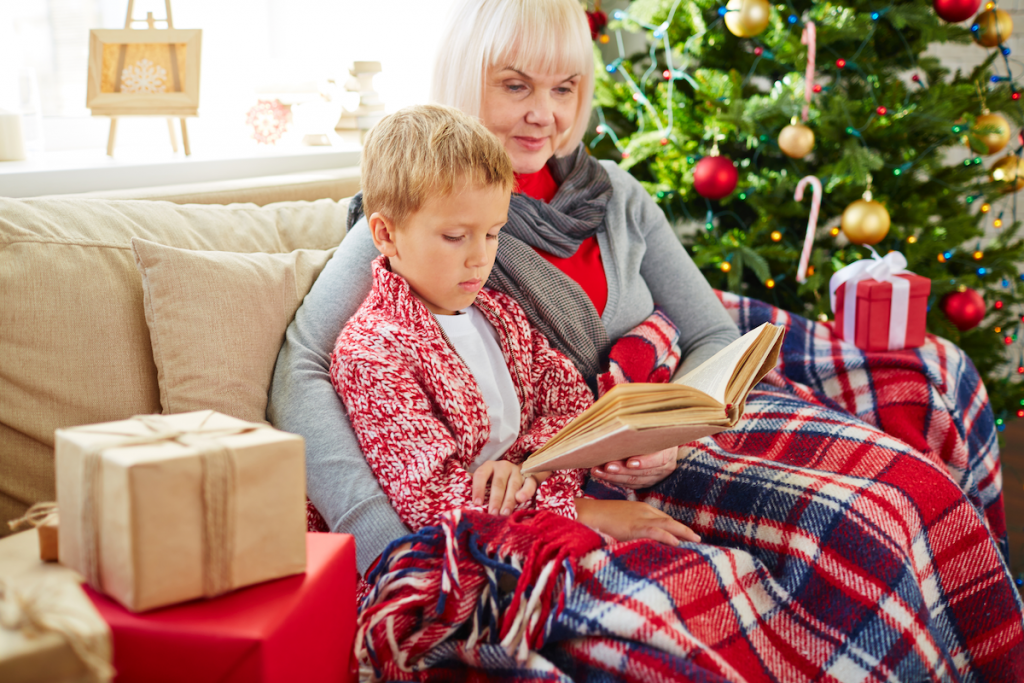 You may be used to handling everything by yourself as a caregiver for a senior loved one. However, if you are experiencing some of the stressful feelings of the holidays, don't be afraid to ask for help. It is equally as important that you are able to enjoy the holiday fun that you've worked so hard to put together. Even delegating little tasks like picking up groceries or assisting with laundry can make all the difference. After all, it is the season of giving. Always remember you are not alone!
Knowing When It's Time To Seek A Senior Living Community
Trying to care for a senior loved one while raising a family can be hard. This is especially true during the holidays. Often it is during this time that the reality of needing professional help to care for your senior loved one becomes undeniable. Talking with your senior loved one about seeking out a senior living community does not have to be hard or mean that you are abandoning them. In fact, it can mean giving them the gift of more freedom and the opportunity to socialize with a group of their peers.
Happy Holidays From Your Friends At Atherton Place
At Atherton Place, the most established senior living community in Marietta, Ga., we want to give our residents and their families a stress-free holiday season. Atherton has over 30 years as one the most trusted senior living communities in the South. Housed next door and sharing the Wellstar-Kennestone campus, Atherton Place provides both residents and their family members peace of mind that they have immediate access to a premier healthcare system for both daily and emergency medical needs. 
We are committed to providing top-tier accommodations to everyone in our community and are always ready to welcome new residents. If you or your senior loved one are ready to make that important step into a senior living community, look no further. Contact Us Now or Call Us at (770) 421-7300 to find out how we can help make your holidays less stressful with a fresh new start in 2023.