Happy Thanksgiving from Atherton Place, One of The Best Senior Communities in Marietta, GA
What is Thanksgiving Day if you do not get to spend it with the people you love most? Admittedly, this can be a hard time of year for some senior adults.  However, there are several ways to enjoy the holiday without feeling alone. Here are some ideas to help you enjoy Thanksgiving from Atherton Place, your premier residence of senior communities in Marietta, GA.
Spend Time with Friends.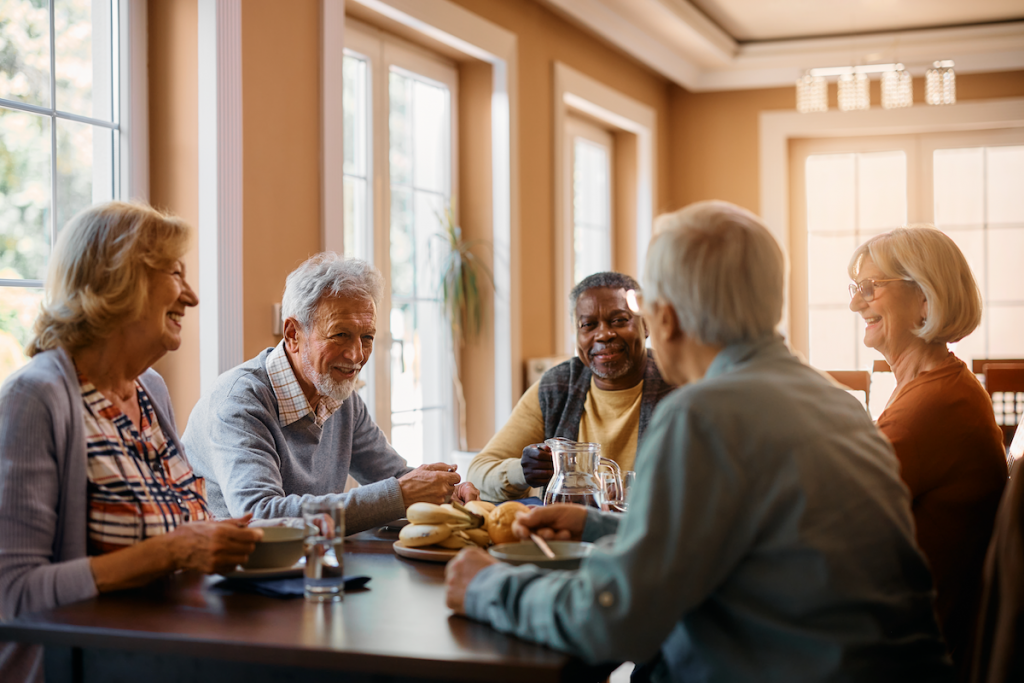 If you can't be with your children and grandchildren, why not spend the holidays with some of your closest friends? The best most senior living communities, such as Atherton Place, offer a chef-prepared, fine-dining, Thanksgiving dinners with all the trimmings right onsite. Skip the cleanup and have all the fun by planning to eat together with your friends in the dining room.
Decorate You Space.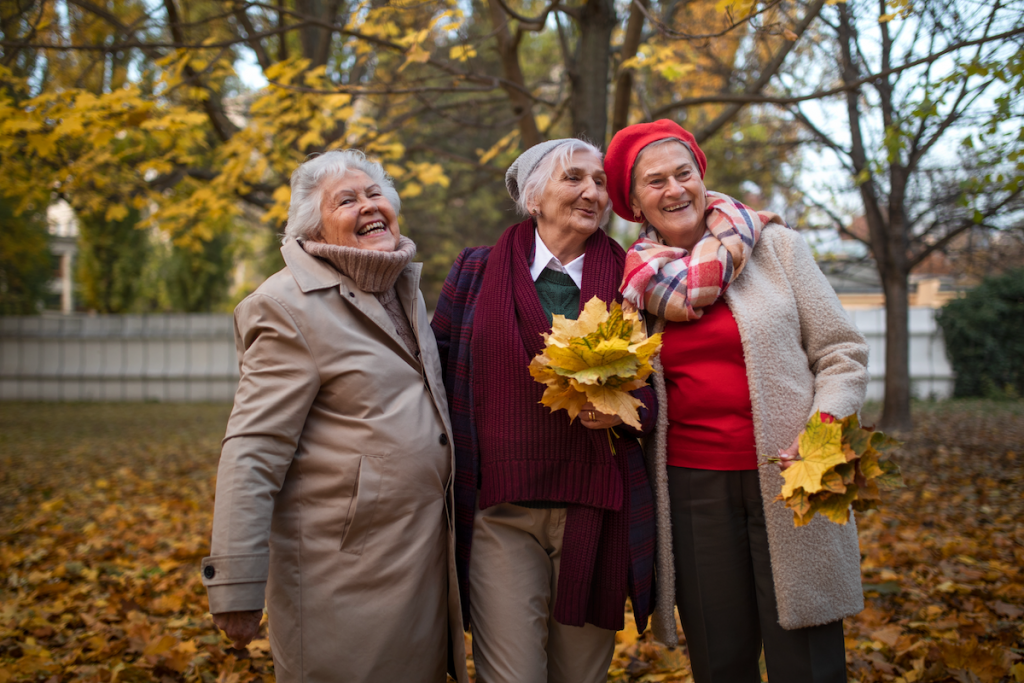 While you may no longer have a large home to decorate, that does not mean you have to give up decorating for Thanksgiving. Pick up acorns, colored leaves, and pine cones on your daily strolls and put them in a small bowl. Get with the grandchildren to color pictures that can be placed around. Dollar Tree, as well as many small shops, offer inexpensive seasonal decor to fit even the smallest budget. You don't have to go all out to decorate, just a little fall color can make your space festive.
Set up a Thanksgiving Tree.
Having a Thanksgiving tree is a fun tradition and can be simply done even in a one-bedroom apartment. The tree can be made using actual branches or stems or drawn on a chalkboard.
Think about the things you are most thankful for and write them down in pre-cut paper leaves made from craft or construction paper. Attach the leaves on the tree with a ribbon, twine, or tape. Share with your friends and family.
Make it a memorable fun-filled day.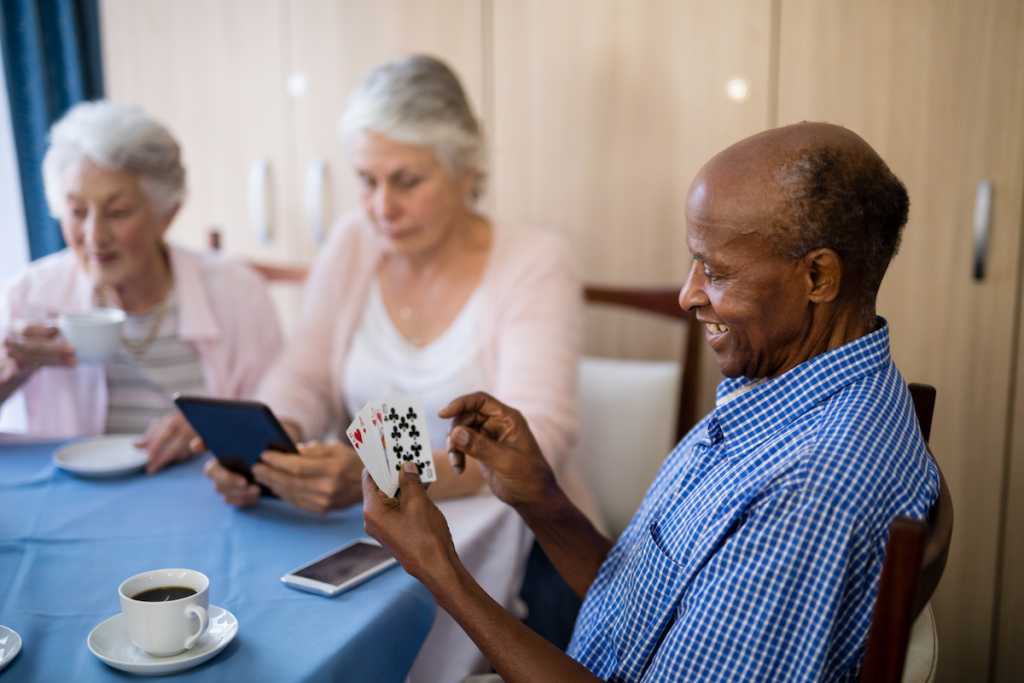 Since spending the holidays away from your family can be a sad it's okay to acknowledge those feelings. Watch a favorite old movie, stroll the grounds of your community, or just read a good book. It's okay to have alone time but, don't shy away from making new friends. Join your neighbors in common areas for a game of cards or a board game. Thanksgiving in your senior community is meant for socializing.
---
For Visiting Family
Having a senior family member in a senior living community should not make you feel that you can no longer celebrate family traditions. Make dinner and visit your loved ones. Remember that the most important part of Thanksgiving is enjoying time together.
Got a large family, make a schedule of who will visit when. If your senior loved one does not get overwhelmed easy, make a game of it by playing who is visiting next and have each member bring a memory to share, a photo, a little gift, or a small treat.
If overnight visits are allowed, plan to spend the night and bring along a favorite holiday DVD to watch together.
Watch for signs of too much. While we want our senior loved ones to feel included, remember that sometimes the holidays can be stressful for them especially if they are having health issues or still experiencing grief. Make sure you visit, but also no when it may be time to allow them a break. Simply allowing them to take a nap may rejuvenate them and allow for some more together time after.
---
Celebrate Thanksgiving at Atherton Place
At Atherton Place, Thanksgiving can be a fun, experience with both family and friends. We offer several lifestyle options that suit the way you or your loved one's desired lifestyle, complete with all the best amenities. Ready to learn more? Contact Us Now or Call Us at 678-730-2072 to learn more about us and our services. And yes, you can also find us on Facebook!